Extra Long, Extra Strong Tape Pen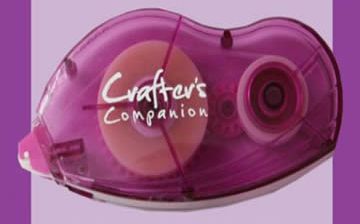 A fantastic extra strong permanent glue tape which is a massive 22m (72feet) long, so no need for fiddly refills.
This amazing value, super strong double sided adhesive is suitable for use on all types of paper & card, and is strong enough to even make boxes.
This comfortable, easy to grip glue pen can be applies in straight or curved lines and is mess & hassle-free.
A tape runner that is strong enough to rival wet glue!
Acid Free & Archival Safe
Envelope Gum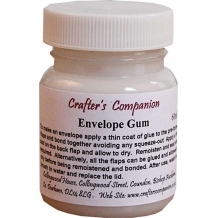 When making your envelopes, simply apply a thin coat to the back flap and allow to dry, and then re-moisten and seal when required. Ideal for anyone making cards and matching envelopes to sell - add that professional finish to your projects.
A fantastic re-moisenable adhesive
250ml
Water Based &, Dries Clear
Foam pads 12 x 12 x 3mm
80 pads per sheet
2 sheets for £1.00 -

Fantastic Price!!
Fingerlift Tape
6mm (12mm backing tape)
50m roll
£2.10
3mm 33metres
Double Sided Tape
£1.00
Ultra Clear Double Sided Tape, with red film liner
5m rolls, acid & lignin free
3mm - £1.99
Ultra Clear Double Sided Tape, with red film liner
5m rolls, acid & lignin free
6mm - £2.99
Ultra Clear Double Sided Tape, with red film liner
5m rolls, acid & lignin free
12mm - £3.99
Scotch Removable Tape - £4.95
Scotch Magic Tape - £4.15
Collall Photo Glue (100ml) - £2.99
Collall Transparent Odourless Silicone Glue (80 ml) - £5.49
Sakua Quickie Glue Pen
£3.99
UHU All Purpose 20ml - £1.99