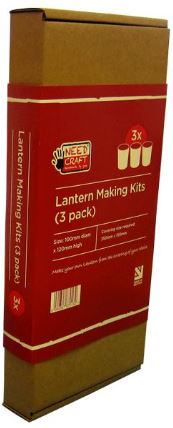 Make your own lanterns with theseeasy to use DIY kits.
Design beautiful lanterns using your favourite textiles that can be used safely all around the home.
Just add your own fabric or wallpaper and follow the instructions in the box, it's that easy.
Brilliant craft activity for everyone especially the children who can design their own night lights.
The lanterns use battery operated Tea lights (not included) you switch them on and off at a whim!
Simple, Fun and Creative, these kits will make great presents for anyone who likes trying out new crafts and making beautiful things for their home.